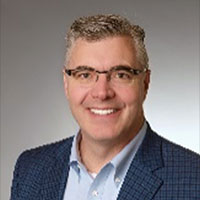 John W. Healy
Vice President, World Employment Confederation
Balancing the Efficiencies of Technology with the Importance of Personal Client and Candidate Relationships
Having spent more than thirty years developing and deploying workforce solutions in labour markets throughout the world, John is a recognized thought leader and practitioner in the evolving world of work.
In his role as Vice President of the World Employment Confederation, he actively advocates for labour markets that enable work, prosperity, security, and adaptation. As a futurist within the industry, he also chairs the World Employment Confederation's blockchain taskforce, a group intent on removing friction from the process of connecting people with work.
Today, John is an independent contractor, representing Kelly within the World Employment Confederation. He is a life-long learner, with passion in areas ranging from the future of work, consumer behaviors, people analytics, and the role of education in achieving human agility.
Twitter: https://twitter.com/unclejunkmuses
LinkedIn: https://www.linkedin.com/in/johnwhealy