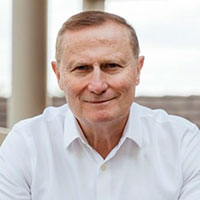 Greg Savage
Business Growth through exceptional Leadership
With a career spanning four decades, Greg Savage is a founder of 4 highly successful businesses, a trusted advisor and respected voice across the global recruitment & professional services industries, and is a regular keynote speaker at conferences around the world.
Greg is widely acknowledged as one of the most influential speakers in recruitment, social media branding and leadership issues.To date, he has delivered in excess of 1,000 speeches to the industry, publicly and in-house.
Greg acts as an Advisor or Director for fourteen recruitment and technology companies in Australia, New Zealand and Singapore. In 2015 Greg was voted The most influential person in the Australian recruitment industry in the past 60 years. In 2016 Greg was named The Most Influential Business Voice on Twitter (Australia).