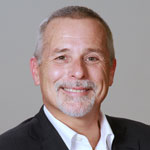 Brian Kennedy
Brian has been involved in the staffing industry since 1981, and has extensive experience launching, growing and managing third-party staffing companies with revenues as high as $40 million. In 2012, after going through a number of staffing company acquisitions himself, he moved into the M&A sector with an exclusive focus on advising owners and representing sellers of staffing businesses. His entrepreneurial outlook and demonstrated contributions in several start-up ventures, both large private and public corporations, give Brian first-hand and in-depth insights into his client's businesses.
Brian's direct staffing sector experience includes IT, Engineering, Sales & Marketing, Accounting & Finance, Administrative and Supply Chain Management, in direct hire and temporary staffing. His M&A practice is staffing-focused, segment-agnostic and includes conventional staffing, RPO, PEO and emerging HR technology.
A long-time advocate for the staffing industry, Brian was involved in the start-up of NACCB (Canada), served on the board of APPAC and is a consistent ACSESS supporter. He and his colleague Sam Sacco in North Carolina, run R.A. Cohen Consulting.