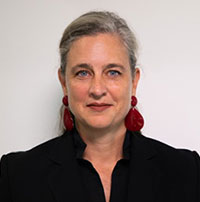 Bettina Schaller
President World Employment Confederation
Welcome Address
Bettina was elected in October 2020.
Beside her role as President of World Employment Confederation, Bettina heads the Group Public Affairs activities of the Adecco Group, headquartered in Zurich, Switzerland.
Bettina is also Vice-Chair of the OECD BIAC ELSA Committee and a Member of the B20 Future of Work and Education Task Force, as well as a Steering Group Member on the World Economic Rorum (WEF) "Center for New Economy and Society" and a Steering Group Member of the Global Apprenticeship Network (GAN).
Bettina is a 2011 Young Leader of the American Swiss Foundation (ASF) and President of the ASF Young Leader Alumni Foundation Board.
Bettina has been named a "Staffing 100 Europe Influencer" and into the International 50 of the "Global Power 100 - Women in Staffing" since 2017.
For information on Bettina's academic and career path, please consult Bettina's LinkedIn profile.
Linkedin: Bettina Schaller
Twitter: @beschabo